While in Sweden, I took pictures of interesting architectural details where I found them. These two in particular seem like they'd make good dungeon dressing.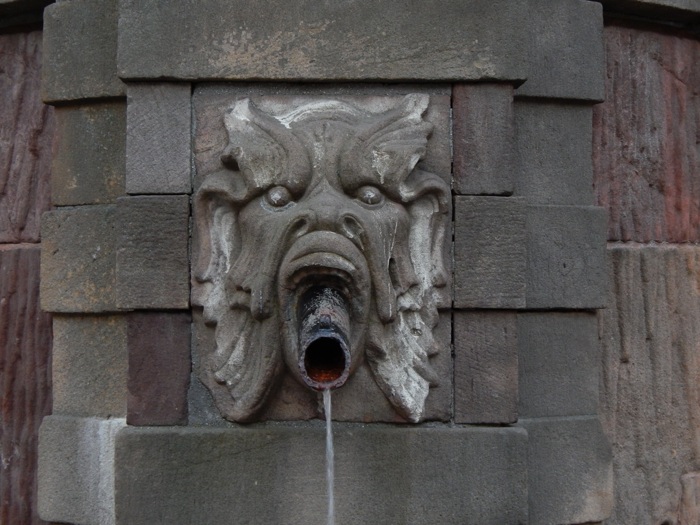 This first one is from the fountain in Stortorget, the "Great Square" in Stockholm's Old Town. The gruesome face seems particularly well suited to a dungeon environment, especially considering that it sits on the site of the Stockholm Bloodbath, where 80 or so nobles and clergy were executed in November of 1520. I'm guessing the fountain was built later than that, but the sordid history of the square seems to imbue it with a certain sense of morbid menace.
This fellow, on the other hand, looks significantly less menacing than the Stortorget face. Numerous near-identical faces adorn the doors of the Göteborgs Stadsmuseum in Gothenburg (which has an impressive collection of viking artifacts, by the way). The building used to be the headquarters of the Swedish East India Company. For some reason, I expect it to start talking like the door knockers in the movie Labyrinth.